much had happened this past months
Paul Gray[Slipknot's #2] died may 2010 next to bottles of pills and a hypodermic needle in a hotel.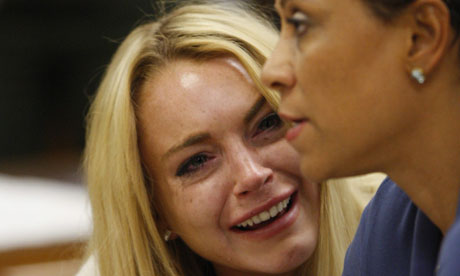 Lindsay got jailed for skipping rehab right after making her debut into nudity industry.
Reminded me of the law of nature which God set into proportion.
Allah SWT said:
"Oh [dunya]world, whoever submit themselves to Me,
obligated upon you to submit yourself to them.
And whosoever enslave themselves to you, perish them."
[Hadith Qudsi]

and history will continue repeat itself.
she suffered too.
Give yourself a break.
Seek peace in humbleness and purity
cherish and be happy with what you got.
"Verily! ONLY in the remembrance of Allah will your heart find peace."
[HQ 13:28]

give yourself a break.